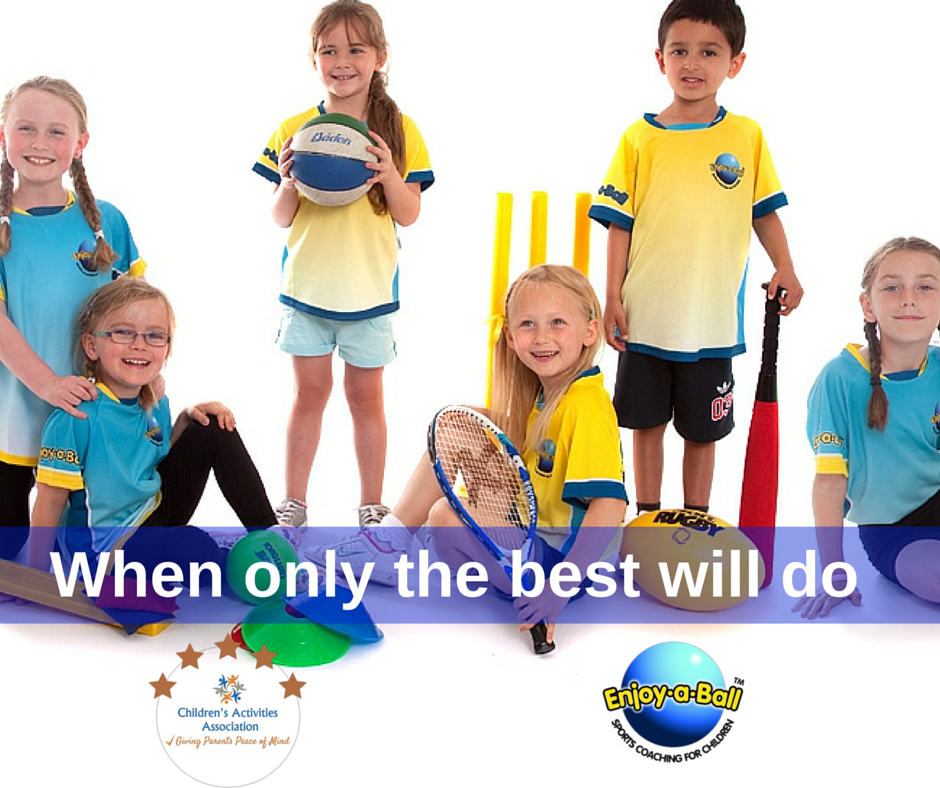 CAA – Children's Activities Association
The CAA provides parents with a bench-mark, a swift way to get peace of mind knowing this provider has signed up to an official code of practice. The industry will benefit knowing those 'good' providers will be on parents' radars more easily, thus supporting best-practice and raising standards.
Enjoy-a-Ball is very proud to be one of the Founding Members of the CAA
We all believe the CAA is needed and will make a significant improvement to families choosing activities and to the people who provide the activities.
What does the CAA mean for parents and families?
Parents  and carers know the benefits clubs, classes and activities bring to our children and how they enhance family life – from ante-natal and baby massage to multi-sport and drama  – friendships are forged, confidence increases and we feel fitter, happier and connected being part of something.
But as every parent knows time is precious and life with kids is an everyday juggling act of school, homework, class commitments and family time – we want to encourage and foster their drive to do extra-curricular activities – but not overwhelm and exhaust them.
And then there's the money.  We want to know we are investing in the best – BUT most importantly we need to know that our children will be safe and cared for as we entrust them to class leaders and organisers.
The CAA will help you make your choice of activities.
Just look for the CAA logo when you are considering signing up to an activity for your little ones – on an activity provider's website or publicity.  You can then be assured this provider has signed up to a carefully designed 'code of practice' to cover vital considerations like Safeguarding, Training and Health and Safety. And also that they offer an activity that will benefit your child / children.