Sports Quizzes and Factoids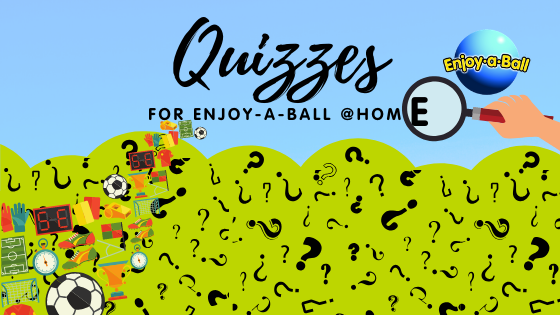 We have put together a few sporty quizzes and word searches which you can print off and complete. It is great fun and will help you to improve your sports general knowledge – a sure way to impress your Enjoy-a-Ball coach the next time you come to class.
See if Mum, Dad & the family can answer any of the questions too.
Quiz: Name the ball / item & the sport
Can you identify the ball / item and what sport it is used in? Some of them are quite tricky. Good luck!
How good is your sporty general knowledge? Don't worry if you can not answer all the questions – you will be learning new and interesting facts that might come in handy one day.
Sporty Quiz 2
Another test of of your sporting knowledge. How many answers do you know without having to investigate further?
ANSWERS